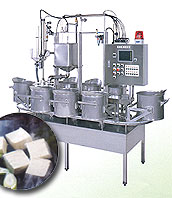 Bucket type curding system
The quality of curding decides the quality of tofu,thin deep fried tofu and other processed tofu

products.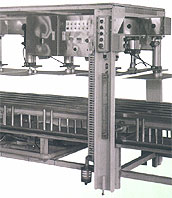 Carrier press machine
The model with the simplest operation!
Soei's tofu machines convey our faith,passion and creativity to serve you.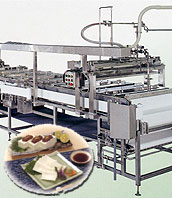 Firm Tofu Line
   "Success Road"
Unmanned continuous momen tofu manufacturring system.
Long-waited unmanned

fully automated line.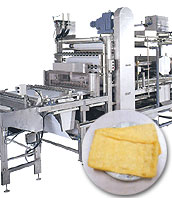 Deep Fried Tofu Line
    "Star Road"
Unmanned continuous thin tofu deep frying system
It eliminates human. intervention completely

from the entire line.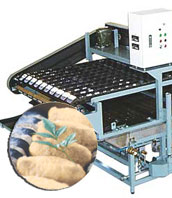 Tenparl Fryer
Automatic thin tofu deep fryer.
Reputed uniform frying quality!